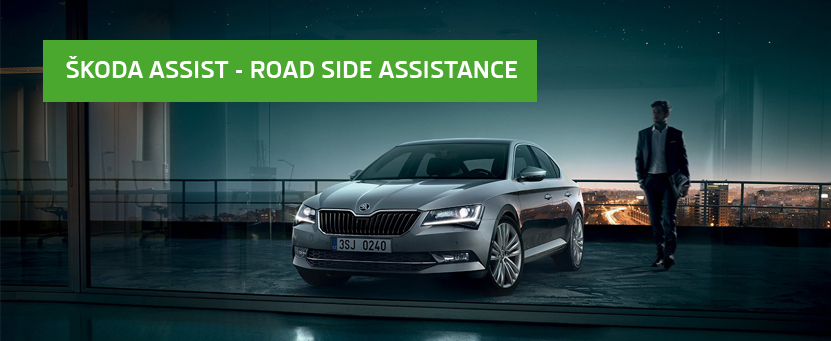 We at ŠKODA consider it as our responsibility to give you a hassle-free experience on and off the road. However, unexpected breakdown can dampen your spirits to the worse. With our unique ŠKODA Assist - Road Side Assistance, we ensure you spend more time driving your ŠKODA on road and experience it to the fullest.

At ŠKODA, we promise to give you nothing but the best experience of our cars. However, at any of the unfortunate moment of car breakdown, we assure you a quick solution to end your misery with an immediate Road Side Assistance.

 We cover following issues under Road Side Assistance service:

The 4 years ŠKODA Assist - Road Side Assistance will be applicable to all the new cars purchased from 1st September, 2016 onwards.