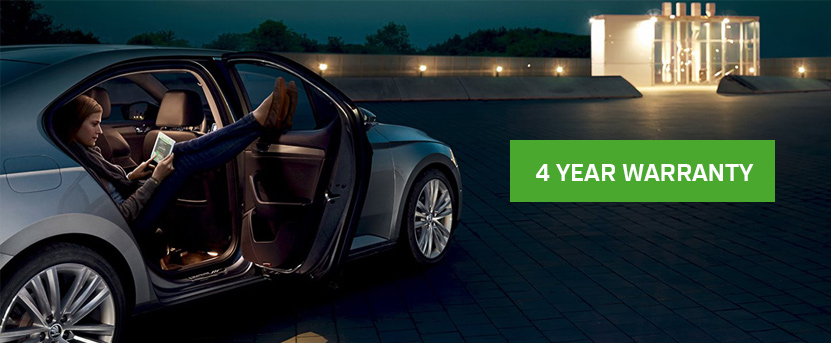 ŠKODA presents to its customers a-one-of-its-kind warranty service which spans up to 4 years after the purchase of your vehicle. This comprehensive warranty service program allows ŠKODA customers to enjoy its after sales service two years more than that of other brands. 4 Year Warranty is a service which is meant not just to extend the servicing part of our Service Care program but also to prolong the delightful experience of driving a ŠKODA. It covers 4 years or 100,000 Km (whichever comes earlier from the date of new car delivery) to make sure every bit of this program brings nothing but delight to you as a customer.

 What is 4 Year Warranty Program?





A uniquely designed program, compreshensive Warranty ensures you have a complete peace of mind when it comes after sales experience. Unlike other car brands that give its customers a warranty of 2 years, we provide you with additional warranty of two more years at absolutely no extra cost.

It gives 100% manufacturer warranty and is applicable across all the models of ŠKODA, irrespective of their variants and engine versions. It is applicable exclusively to the brand new purchase of ŠKODA models only (Purchased after 1st September, 2016).The Additional Warranty Program covers repairing for many of the manufacturing defects related to the paint work (for three years) and bodywork corrosion (for up to six years). However, there is no entitlement to vehicle exchange or contract withdrawal.
Besides the above mentioned features, following are some of the key features of Additional Warranty Program:

* Economical due to fixed expenditure
* Quality assurance because of genuine replaced parts
* Risk cover against unexpected repair costs
* Maintains the beauty and looks of your ŠKODA vehicle.